Past Promotions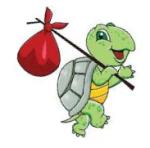 Hi There, Timothy the Turtle here, Aag shame man, you weren't in time for these UBER HOT DISCOUNTS.  Don't despair, I am looking out for more Uber, Duber Discounts, especially for you.
While you are on the site check out the promotions that I found for you. You will find these on the Latest Promotions page.  I am sure that you will find something you like.  Go on Gift Yourself or your bestest friend a Super Adventure.  You Deserve it. 
Life is an Adventure. LiVe It Today!